Your TELUS business network and hardware partners
One contact for all your business hardware needs
Streamline your business hardware plans into one manageable, supported strategy with Apex Wireless. We work with businesses of all sizes across Canada, developing custom solutions and quotes to fit your needs and budget.
To talk with a dedicated Business Account Manager, you can book an appointment here…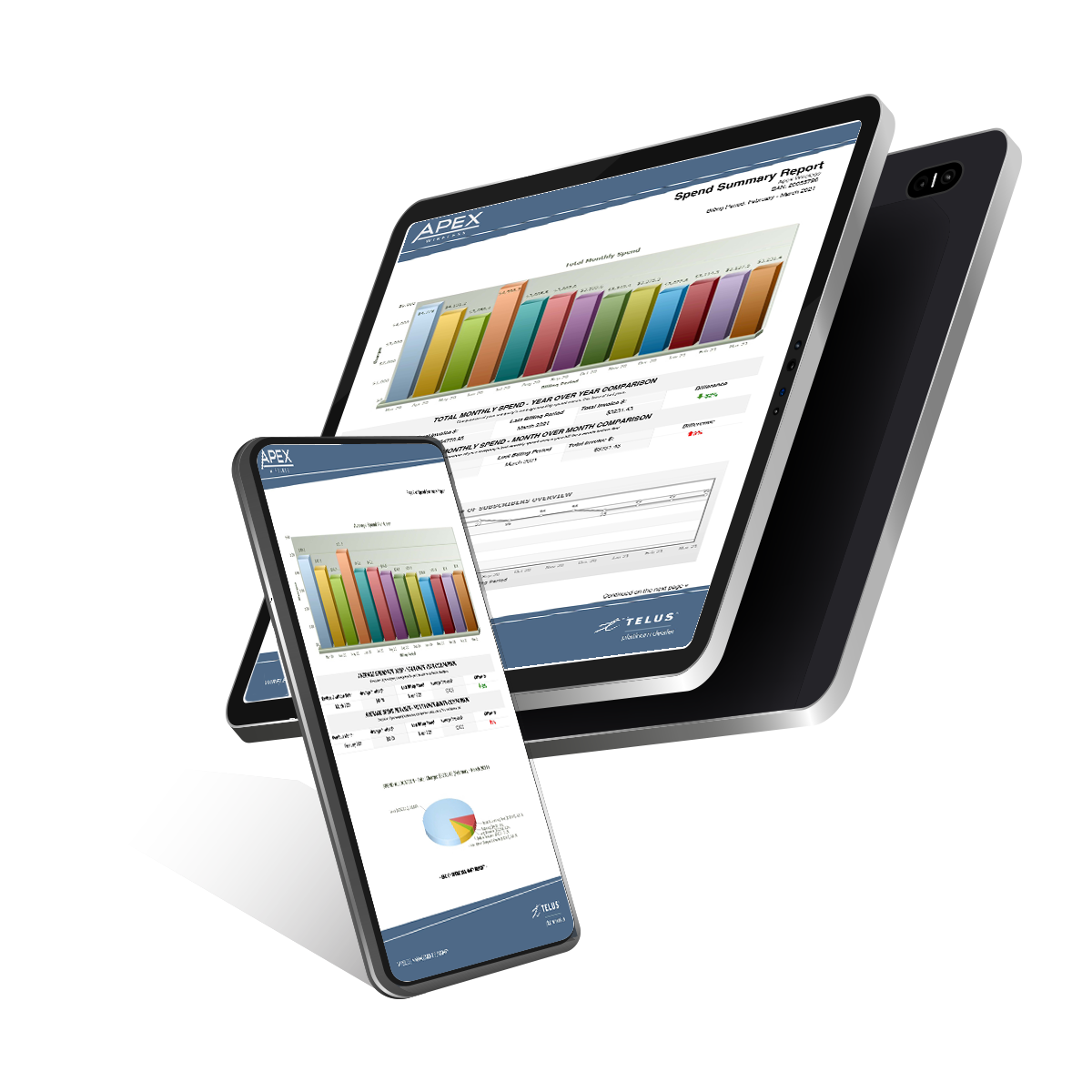 5 Tips when switching providers
Here to save the day again, Chad and Joel talk the 5 best tipcs when switching telecom providers to save you the headaches, frustration, and uncertainty when switching providers. 
Phones & Phone Plans
Landline, VOIP and mobile devices, manage all your business lines under one account.
Internet
TELUS high speed internet for your office and retail spaces, complete with the latest wifi modem technology.

TV Plans
Bundle TV services with your business plan for cable services in your business.
IT Support
Our sister company, Apex 365 is a full-service IT support department for your business.
TELUS Secure Business
A business security system with 24/7 premise protection
To talk with a dedicated Business Account Manager, you can book an appointment here…
Apex Wireless is an authorized TELUS Dealer
Translation: we are locally owned and operated, but sell TELUS products. This allows us to create a more personalized working relationship and buying experience for our customers, while offering the latest devices and plans available on the market.

What our customers are saying
Wireless can be a challenging space and between the reporting tools and outstanding service provided by Hakiem and the Apex team, I feel like we have great controls, business insights and customer experience. These are things we strive for in our own business and we know it isn't always easy to achieve – keep up the great work!
CAPILANO SUSPENSION BRIDGE | HELPING OUR CUSTOMERS CHANGE THE WAY THEY DO BUSINESS
Our team worked with Capilano Suspension Bridge to help their team implement cost effective, simple to use, and simple to control systems that ultimately streamlined their communications and made daily tasks easier.
Dedicated Apex Manager for your account
Call your rep to add or remove devices, answer billing questions or just to say hey.
Monthly business reporting and analytics
Apex Managed Service analytics provide monthly expense breakdown reports.
We live and work in your community.
Locally owned and operated, our team understands your market and business landscape.
To talk with a dedicated Business Account Manager, you can book an appointment here…
Your first call with Apex: what to expect
What are cell phone providers actually saying? Why do they keep using 3 letter acronyms in every conversation? What even is a hardware procurement process?
Your cell phone sales providers usually seem like they're speaking in riddles. In this video, Joel MacDonald, President of Apex Wireless, prepares you for your first phone call with Apex, and breaks down the essential terms you need to know to when speaking the language of a cell phone sales provider.
Affordable, professional tech support for your business
Our sister company, Apex 365, offers IT and telecommunications support, Cloud / Hybrid solutions, IT project management, on-site repairs, security / ransomware solutions and more.
Check out our online store for the latest accessories for your business devices.